Anime Expo (AX), North America's largest anime, manga and Japanese pop culture expo, celebrates its most successful event in its 21-year history with a record 49,400 unique attendees and a turnstile attendance of over 130,000 during its four days at the Los Angeles Convention Center, June 29th – July 2nd, 2012.
Anime screenings, the enormously popular AMV contest, karaoke rooms, Maid Cafe, and AX's new central players' hall featuring table top, console and arcade gaming welcomed the near fifty thousand visitors to the convention while colorful cosplayers flitted across the convention center for photos, meet-ups, and to participate in Anime Expo's annual masquerade competition.
Anime Expo 2012 continued the convention's tradition of bringing noteworthy Guests of Honor to its attendees, creating a roster of amazing talent featuring Ryo Horikawa, Steve Blum, Jamie Marchi, Monica Rial, Tatsuo Sato, Nobuhiko Okamoto, Rikiya Koyama, Hikaru Kondo, Ei Aoki, Joel McDonald, Ian Sinclair, Madhouse, and Master of Ceremonies Danny Choo, along with memorable concerts from Yuki Kajiura / Fiction Junction, breakout star LiSA, and AniMetal USA.
New for 2012, popular Japanese Lolita model Misako Aoki and Danny Choo hosted Japan Fashion Mix, a global fashion show featuring designs by Galaxxxy, Kapi-Bara-San, and dolldelight, a progressive Lolita label wildly popular among anime and street fashion fans created by another of Anime Expo's Guests of Honor, Cyril Lumboy.
Anime Expo continues to be grateful for all the fans that made AX 2012 an outstanding success and is already working hard to create new and exciting programming for 2013!
_____________________


Densha Otaku

Sensei





MENSAJES

: 2263



PAÍS

:



SEXO

:



SIGNO CHINO

:



KARMA

: 790



LOCALIZACIÓN

: AKIHABARA



EMPLEO/OCIO

: The Passenger...I am the passenger and I ride and I ride I ride through the city's backsides I see the stars come out of the sky yeah the bright and hollow sky you know it looks so good tonight



HUMOR

: Hakuna Matata



COMO TE SIENTES HOY

: Movin' on Without You...Everything I Do, I Do is For You




wow! AX es una de las mejores conveciones de america y del mundo..
_____________________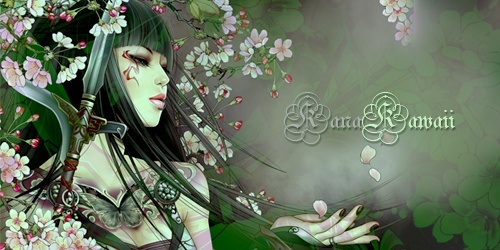 Kana Kawaii Moon Kei

HOKAGE





MENSAJES

: 1263



PAÍS

:



SEXO

:



SIGNO CHINO

:



KARMA

: 1527



LOCALIZACIÓN

: Tokio de Cristal.·´¯`·->



EMPLEO/OCIO

: .·´¯`·-> Idol y estudiante de la uni .·´¯`·->



HUMOR

: Kawaiii..·´¯`·->



COMO TE SIENTES HOY

: .·´¯`·-> trato siempre de estar lo mas Kawaaaiiii posible .·´¯`·->





---
Permisos de este foro:
No puedes
responder a temas en este foro.