13 Assassins (十三人の刺客, Jūsannin no Shikaku?) is a 2010 Japanese jidaigeki film directed by Takashi Miike.
A samurai epic based on a true incident, the film was produced by Toshiaki Nakazawa, who also produced the 2009 Academy Award for Best Foreign Language Film Departures. Jeremy Thomas, the film's executive producer, has a reputation for successfully bringing Asian titles into the international market, most notably Bernardo Bertolucci's nine-time Oscar winner The Last Emperor, Nagisa Ôshima's Merry Christmas, Mr Lawrence and Takeshi Kitano's Brother.
The film is a remake of Eiichi Kudo's 1963 black-and-white Japanese film of the same name, Jûsan-nin no shikaku. The screenplay was written by Daisuke Tengan.
The film stars Koji Yakusho, whose credits include Memoirs of a Geisha and Shall We Dance, along with Takayuki Yamada, Hiroki Matsukata, and Kazuki Namioka.
It was nominated for Best Film at the 34th Japan Academy Prize.
Plot
In 1840s Japan, the era of the samurai is waning. The sadistic young Lord Matsudaira Naritsugu rapes and kills at will. No one can touch him because he is the former Shogun's son and current Shogun's younger brother and thus above the law. Doi Toshitsura, a senior government official, realizes the situation will become more dangerous after Naritsugu ascends to a higher political position. After a wronged party publicly commits seppuku, a trusted older samurai, Shinzaemon, is secretly hired to assassinate Naritsugu.
Shinzaemon gathers 11 more samurai, including his nephew Shinroukuro, and the 12 plan to ambush Naritsugu on his long journey home from Edo. Before they leave, they are visited by Naritsugu's samurai Hanbei, an old sparring partner of Shinzaemon's: each tries to dissuade the other from his task in vain, and Hanbei leaves promising to fight later.
Several of the assassins are sent to buy the help of a town to block Naritsugu's passage in order to force his route to their advantage. Shinzaemon and the others ride urgently towards the town they have chosen for the battle. On the way, they are met with a few of Naritsugu's men whom they kill easily. They decide to travel stealthily through the mountains, where they meet a hunter named Kiga Koyata who at least claims to be of samurai lineage, and they adopt him as the thirteenth assassin. He helps them find the village they have chosen for the conflict, and they are reunited with their comrades. They take the village over and convert it into a labyrinthine mousetrap with many camouflaged fortifications.
But when Naritsugu arrives, the assassins discover they are outnumbered even more heavily than originally expected: there are said to be at least over 200 guards, not the 70 they were expecting. Nonetheless they decide to continue their mission. The lengthy battle follows, with the Naritsugu and his guards trapped inside the village and attacked by the assassins with arrows, explosives, knives, and swords – with the exception of Koyata, who fights with rocks in slings. Naritsugu, who has led a life of luxury, is enthralled by the violence. Inevitably, the assassins fall one by one as they inflict devastating casualties on the guards until, at last, there is a one-to-one sword fight between Shinzaemon and Hanbei, with Naritsugu watching. Shinzaemon triumphs, due to the fact that they are fighting on natural terrain and not in a dojo, and then approaches an excited Naritsugu, who stabs him in the abdomen, only to have Shinzaemon return the thrust, leaving both of them mortally wounded. Naritsugu crawls in fear and pain in the mud; Shinzaemon then decapitates Naritsugu with a coup de grace. Shinzaemon dies himself shortly thereafter, leaving only his nephew and the hunter Kiga standing amid the chaos and carnage. Kiga, despite being impaled through the neck earlier by Naritsugu, is still alive, and in fact has made what seems to be a miraculous recovery.
Throughout the film, it is hinted that Kiga is not a human, as the woman he talks about, Upashi, is seen in a flashback eating raw meat by a pond, blood is shown trickling down her legs; and this may be due to her consumption of her unborn fetus, an act a demon would perform. The type of demon Upashi and Kiga are may not be evil, but rather like mountain spirits. Upon meeting him, Kiga says he was abandoned for laying his hands on the boss's woman. This statement has two meanings, as he does not say that he is a bandit, mercenary, or soldier, but someone who hunts animals from mountain to mountain. Therefore, by "the boss", he could mean the head Yōkai—the Yōkai were a type of demon from folklore.
The 13 assassins
(As pre-Meiji period figures, character names are in family name first order.)
SHIMADA Shinzaemon (Kōji Yakusho) – The leader of the group. A war weary, former decorated Shogun's Samurai who is hired to carry out the mission.
KURANAGA Saheita (Hiroki Matsukata) – Second in command to Shinzaemon. Another veteran samurai, who volunteers his best students to join the group.
SHIMADA Shinrokurō (Takayuki Yamada) – Nephew to Shinzaemon. A samurai who has strayed from the ways, a gambler and a womanizer. He joins the mission to redeem himself.
ISHIZUKA Rihei (Kazuki Namioka) – A skilled and courageous assassin.
HIRAYAMA Kujūrō (Tsuyoshi Ihara) – A fierce ronin, training under Shinzaemon. A samurai of unmatched skill and prowess. His character parallels Kyūzō (of the Seven Samurai) and Britt (of The Magnificent Seven).
MITSUHASHI Gunjirō (Ikki Sawamura) – Another samurai from Kuranaga's dojo, he is instructed to buy out the Mayor of the town, and start preparations for fortifying the town.
ŌTAKE Mosuke (Seiji Rokkaku) – Plump-faced samurai with a jovial demeanor who provides occasional comic relief.
HIOKI Yasokichi (Sōsuke Takaoka) – An assassin from Kuranaga's dojo, highly skilled.
HIGUCHI Gennai (Yūma Ishigaki) – Horii's demolition partner, a tough and skilled samurai.
HORII Yahachi (Kōen Kondō) – A skilled samurai from Kuranaga's dojo, he and Higuchi are skilled in the use of explosives.
SAHARA Heizō (Arata Furuta) – An elder ronin, battle scarred and hardened. He favors the spear to the sword.
OGURA Shōujirō (Masataka Kubota (ROM-4)) – A young samurai, untested in battle but with unwavering devotion and skills to match.
KIGA Koyata (Yūsuke Iseya) – A hunter claiming to be of direct Samurai lineage who is found suspended in a cage in the forest as a punishment for pursuing his boss's wife. Aids the assassins in finding a route to Ochiai as well as in combating the enemy samurai. Aspects of his character seem to reference Sun Wukong as well as Kikuchiyo from the Seven Samurai. His strength from living in the woods allows him to survive wounds that would kill an average man. Fighting bears is his favorite pastime and adds to his strength.
Production
The film was produced through Nakazawa's entity Sedic International and Thomas' Recorded Picture Company. Nakazawa had previously worked with Miike on Sukiyaki Western Django, both Young Thugs movies, Andromedia, Yakuza Demon, and The Bird People in China.
Principal photography began in July 2009 on a large open-air set in Tsuruoka in the Yamagata Prefecture, northern Japan. On the advent of production, Thomas said he was pleased to be again working with "wonderful Japanese filmmakers like Toshiaki Nakazawa and Takashi Miike, whose work speaks for itself as being amongst the most successful and innovative coming from Japan." Nakazawa replied that he would like Thomas "to wear a sword also, and with one more assassin, together we will send out the fourteen assassins over there." The film wrapped in September 2009.
Release
Thomas' London-based company HanWay Films is handling international sales, and launched the film at the 2009 Cannes Film Festival. Toho had prebought the rights to distribute the film in Japan. The film competed for the Golden Lion at the 67th Venice International Film Festival.
The film was released on DVD and Blu-ray Disc in the United States on July 5th 2011.

Extraordinario film basado en hechos historicos...Luchan por su Honor, mueren por justicia d(*-*)b
_____________________


Densha Otaku

Sensei





MENSAJES

: 2261



PAÍS

:



SEXO

:



SIGNO CHINO

:



KARMA

: 790



LOCALIZACIÓN

: AKIHABARA



EMPLEO/OCIO

: The Passenger...I am the passenger and I ride and I ride I ride through the city's backsides I see the stars come out of the sky yeah the bright and hollow sky you know it looks so good tonight



HUMOR

: Hakuna Matata



COMO TE SIENTES HOY

: Movin' on Without You...Everything I Do, I Do is For You




13, are you ready... Ready to die?!? Me encanta la forma como ven la vida con valentia, con honor, lo que ya no exste ahora ¬¬. Execelente pelicula, haber si me prestas el dvd xD!!
_____________________

Light Mackiavela

Sensei





MENSAJES

: 2647



PAÍS

:



SEXO

:



KARMA

: 192



LOCALIZACIÓN

: La Ciudad de los Reyes Rojos sedientos de sangre



EMPLEO/OCIO

: The Sinister Blade



HUMOR

: Soy como una doll fria sin sentimientos y sin alma, pero tengo un corazon inocente que sera irremediablemente corrompido por los humanos. Cuanto los odio.



COMO TE SIENTES HOY

: Killer Instincts




Si no la han visto aun que esperan es muy buena la pelicula y sobre todo es basado en hechos historicos del japon feudal
_____________________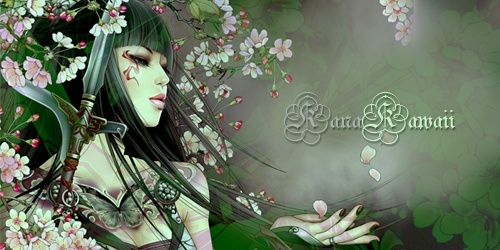 Kana Kawaii Moon Kei

HOKAGE





MENSAJES

: 1263



PAÍS

:



SEXO

:



SIGNO CHINO

:



KARMA

: 1527



LOCALIZACIÓN

: Tokio de Cristal.·´¯`·->



EMPLEO/OCIO

: .·´¯`·-> Idol y estudiante de la uni .·´¯`·->



HUMOR

: Kawaiii..·´¯`·->



COMO TE SIENTES HOY

: .·´¯`·-> trato siempre de estar lo mas Kawaaaiiii posible .·´¯`·->






Temas similares
---
Permisos de este foro:
No puedes
responder a temas en este foro.